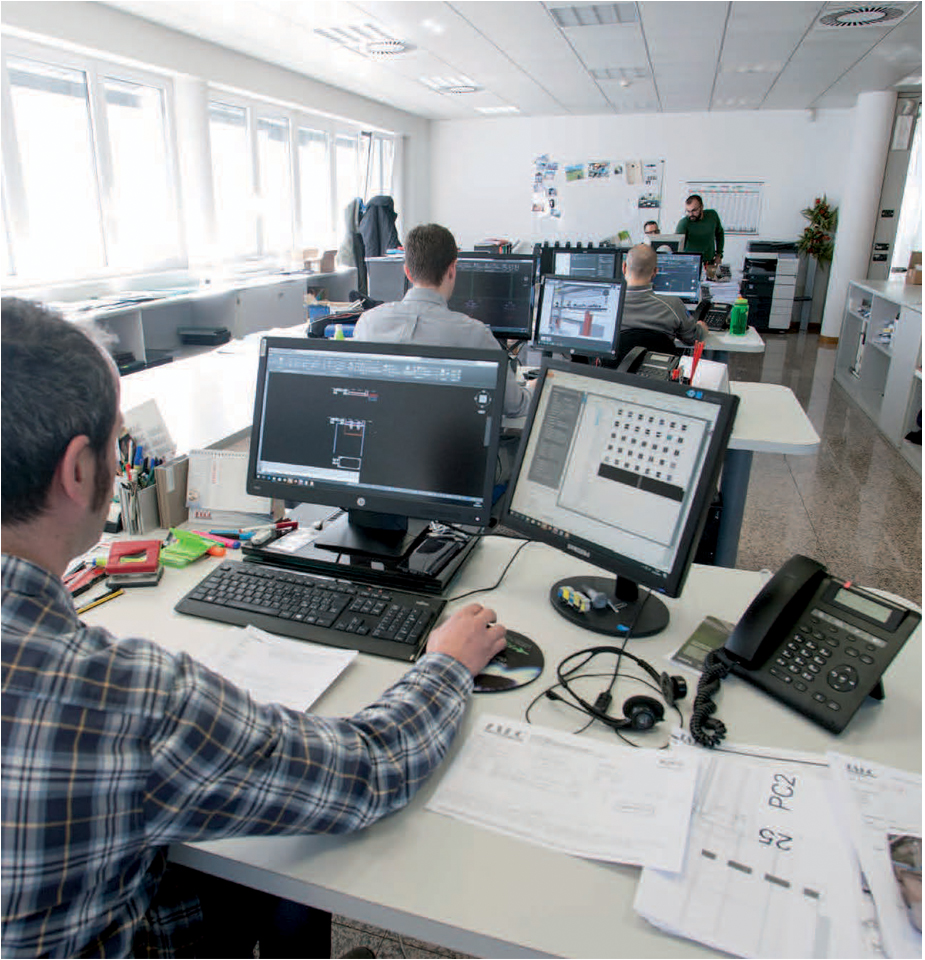 02
DESIGN
A project without a soul is like a building without a foundation. Our creations are the result of intense work, experimentation and passion.
PROJECT MANAGEMENT
Our technical staff (engineers and architects) made up of more than 20 experts is able to develop architectural ideas that involve the use of standard products or that require the use of customized materials. (including thermal and static analyzes).
In the design phase we combine technology with customer needs to realize ideas and work plans. We develop all projects with deep technical analysis: energy saving, comfort, thermal insulation, environmental protection and adaptation to lifestyle. We are a leader because we always look after innovation and improvements, without forgetting the past and maintaining the beauty and strength of our roots. Our technical staff is supported daily by our research and development office, constantly updating on materials and techniques. Doing this can we offer a top-level service.
MOCK UP
To cope with important projects, we decided to set up a dedicated area for visual mock ups and tests to check performances and visuals before their installation.