IALC Conegliano – Nuova Apertura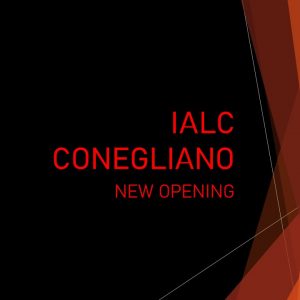 Today April 4, 2022 opens in Conegliano the first operational headquarters of IALC Serramenti Srl.
IALC was founded in 1969 by Carlo Orso who today is the president of the leading company in the creation of glass facades, aluminum and steel windows, aluminum, ceramic and composite coverings for industrial, commercial and residential buildings.
IALC thanks to the professionalism and commitment of internal and external collaborators has always been attentive to the quality of the product and customer service. From the headquarters in Romano d 'Ezzelino (Vicenza) the Italian and foreign markets are served, thanks to modern technological systems in a recently expanded area of 8,000 square meters of production and 2,000 square meters of management. The choice of a new operational headquarters in Conegliano was born to strengthen the company's presence in the Northeast of Italy and follow more closely the yards and customers of eastern regions of Veneto and Friuli Venezia Giulia, who have always reserved interest in the solutions and technical support of IALC. The operational headquarters in Conegliano wants to be a new commercial, managerial and technical point of reference. There Mario De Rosso, commercial and management reference and Diego Tonon, technical reference will follow the management activities of the contract using the operational support of the main headquarters in Romano d 'Ezzelino.